Classic Working Life turns 3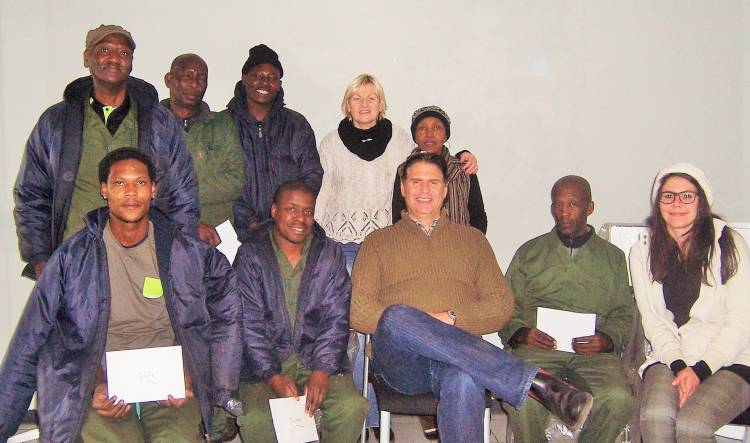 Classic Working Life celebrated its 3rd birthday on the 25th July 2015. A small milestone achievement and one that proves guts, determination and worthy products are a sure recipe for success.
Despite the young age of the company, between Gregory Gomes, owner and founder of Classic Working Life, and his team they have in excess of forty years of knowledge in the office furniture business and in particular the Wilkhahn brand of office seating and conferencing.
The association with Wilkhahn has been a long one and when Gregory ventured on his own it was with determination to carry the Wilkhahn license and to continue supplying the South African market with this solid and stylish ergonomically formulated brand. At the same time a creation was made for local employment and supply in finishing the product which is largely imported in component form.
The Classic Working Life factory team are proud advocates of the brand and understand the dynamics of good seating that not only looks perfect in the boardroom or call centre, but offers users solid posturing along with comfort.
The corporate world has become more tuned to the need for good office furnishings which provide employees with strong support for their time spent working whether it be the CEO or an office clerk and in any and all departments. Back fatigue and strain is one of the most draining aspects of working life and with the Wilkhahn range of seating this is eliminated.
The durability of the product is key and price is relative to longevity. Purchasing any of the seating products assures the users of long term rewards and the only maintenance required is the occasional re-gassing and new look in the form of re-upholstering until such time that the corporate image is upgraded or changed.
Classic Working Life works closely with designers on new corporate projects and listens to the needs and requirements of the client thus being able to provide the right chair for the right job. Colours and cloth textures and leathers are all formulated to provide the client with the perfect look which is then enhanced by the perfect seat.
In celebrating their 3rd birthday, all involved at Classic Working Life are positive about the future growth and the continuing need in the South African market for solid and ' CLASSIC' office furnishing styles.